State Street AlphaSM  for Private Markets
With 20 years of institutional knowledge and the next generation of digital technology, State Street Alpha helps investment firms and asset owners meet the unique challenges presented by private assets. State Street Alpha for Private Markets provides a complete view of the investment lifecycle supported by a solid data management foundation. With scalability and flexibility at its core, it enables investment centralization, rapid response to investor demands and the capabilities needed for tomorrow's growth.
Alpha for Private Markets is integrated, interoperable and provides a unified portfolio view of both public and private assets. One office, total transparency, better investment decisions – all delivered on a single platform.
Introduction to State Street Alpha℠ for Private Markets
Watch our first session focused on how the acquisition of Mercatus, an investment data management platform for private markets, can enhance the innovative technology that drives Alpha for Private Markets.
Solving Private Equity Data Challenges
Watch our second session covering how we are solving today's data challenges to define the future of data management. The platform offers private markets managers and multi asset managers a single solution
Private Markets: A Silent Revolution
Our third session discusses the findings from a recent survey of private market asset managers and asset owners. Asset managers and owners' demand for portfolio diversification is driving rapid growth.
State Street Alpha Private Markets Survey Report
New opportunities are making significant changes in the way investors thought of investments. Read the whitepaper and Infographic on overcoming the data challenge and multi-faceted appeal of Private Markets.
State Street Alpha for Private Markets Provides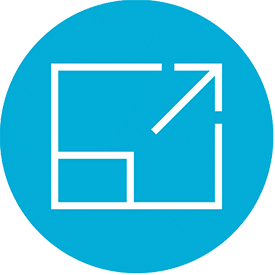 .Built-in flexibility and scalability to manage your assets in any market, streamline your day-to-day processes and operations, and focus on growth​.
A community of trusted providers that gives you unprecedented access to data, insights and analytics to help better inform your investment decision-making processes all on a single, fully open platform.
End-to-end data and transaction management services that helps you make smarter decisions, optimize returns and better manage your business.
Tools to enable investment excellence with access to liquidity, insights, leading analytics and performance measurement tools
Welcome to State Street Alpha



State Street Alpha can help you streamline and simplify your investment processes – all on one platform, with your choice of third-party data, analytics and applications.
State Street Alpha for Portfolio Managers



State Street Alpha is the industry's first front-to-back platform, providing portfolio managers with real-time views of investments, exposures and investable cash on a single desktop.
State Street Alpha for Institutional Traders



Learn how investment managers use State Street Alpha to execute trades across asset classes, demonstrate best execution for their clients, and make better informed trading decisions leveraging their preferred analytics.
Want to learn more? Get in touch.
We're ready to answer your questions. Contact Sales & Marketing by filling out this form.
Follow us on our social channels to stay up-to-date on all Charles River News and Events.